Case for the new Samsung Galaxy Tab S8 11 Sm X700 X706 is already available in our store. The Samsung Galaxy Tab S8 2022 is one of the most anticipated tablets this year.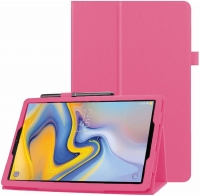 What are the options for cases on the Samsung Galaxy Tab S8 11


Classic
3fold
gum
Gum S-Pen holder
Fashion


Samsung Galaxy Tab S8 2022 cases in detail

Now let's talk about the advantages and disadvantages. The Classic case on the Samsung Tab S8 is one of the budget options for covers, it is made from eco-leather and lined with microfiber inside. Such a case resembles the shape of a book, folds into a triangle with the help of a rear latch and is kept in the stand position.

The 3fold book cover also has a stand function, only it can be placed in the stand due to two folds of the front cover. It is worth noting that there are no latches here, a magnet is built inside that holds it in the shape of a triangle. At the heart of the cover is a plastic frame into which the gadget itself snaps into place. The sides and sides are fully protected, but due to the fact that the manufacturer tried to make it as thin as possible, it is likely that the plastic will crack over time. But at the same time, they serve as neat people for years.

Case Gum and Gum S-Pen holder Samsung Galaxy Tab S8 2022 are almost the same, they differ only in the presence of a cell for the stylus. If you bought a tablet with a branded S-Pen stylus, then you definitely need such a case. The model of the cover differs from the 3fold base, here there is a silicone rubber bumper instead of fragile plastic, which lengthens its life at times.

Fashion case model for Galaxy Tab S8 also comes with a high-quality rubber bumper. A characteristic feature of this case is the stand. Here you set the angle of inclination convenient for you by resting the tablet itself on the base of the cover.