Miami, Florida, Jan. 9,2023 – Single Laugh Now Cry Later by Willie T The Hitmaker and Flame LaSauce passes milestone by numerous streams on Spotify, SoundCloud & Youtube with several featured blog articles.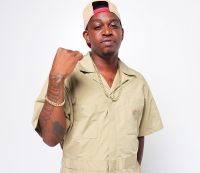 FOR IMMEDIATE RELEASE / PRURGENT

Willie T The Hitmaker is an emerging independent hip-hop artist who made his debut in December 2 of 2022. The Miami-Dade County, Floridian comes to the music world from a difficult and violent past. Laugh Now Cry Later is a song of an autobiographical tale of past high crimes and misdemeanors. Willie T The Hitmaker is joined on the track by featured rapper Flame LaSauce. Since the debut, Willie T The Hitmaker has been placed in over 400 Spotify playlist such as McRaps by DJ Rings, Best International Hits – Hip Hop, Intense Gaming just to name a few and has been recognized by different music blog sites such as A & R Factory, Hype Magazine, Loading Magazine & 6ixcloutTV while receiving thousands of streams on Spotify, Soundcloud, Reverbnation, YouTube and all the various streaming platforms.

Follow the link below to connect with Willie T The Hitmaker, get on his website https://www.willietthehitmaker.com/ and get in the loop on all of the music & through all digital streaming platforms to come from this exciting new voice from the South and look out for new upcoming single "Product Of A Lonely Child".

Willie T The Hitmaker is the newest artist in the market of hip-hop, his music is unique, he has his own style, inspired by an eclectic range of artists from different genres and plans to be one of the new voices of the South.