Largest Aviation MRO Event in the World Addresses Key Target Vertical for Laser Photonics Solutions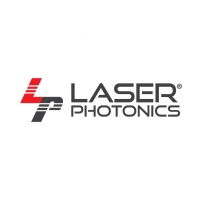 FOR IMMEDIATE RELEASE / PRURGENT

Orlando, Fla. (April 13, 2023) – Laser Photonics Corporation, ("LPC"), a leading global developer of CleanTech laser systems for laser cleaning and other materials applications, will host an exhibition booth at Aviation Weekly's MRO Americas 2023 tradeshow from April 18 - 20 at the Georgia World Congress Center in Atlanta, GA.

This year marks the Company's second year of attendance and first year of showcasing its state-of-the-art CleanTech laser blasting systems, its MarkStar laser marking and engraving technologies and its new WeldTech 1500W laser welder. Laser Photonics continues to supply world-renowned companies including Lockheed Martin, Collins Aerospace, Chromalloy, Pal Aerospace and L3Harris Technologies with cost-effective, time-efficient solutions and looks forward to introducing its latest technological advances with these and other potential customers.

"We are thrilled to attend Aviation Week MRO for the second year in a row and are looking forward to connecting with industry professionals from around the country," said Peter Evans, president of Laser Photonics.

For those looking to connect at the tradeshow, please join us at Booth 449 to learn about LPC's cutting-edge technology and how it can create incremental value for MRO.

For more information about the CleanTech line of roughing, conditioning, and finishing laser systems and other CleanTech laser cleaning systems or information on our Service Partner Network, please visit: https://www.laserphotonics.com/spn or contact our sales department at fiberlaser
laserphotonics.com.

CleanTech Laser Blasting Technology
CleanTech Laser Blasting by Laser Photonics are eco-friendly, cost and time-efficient systems that for industrial cleaning, rust removal, paint removal and surface preparation when compared to traditional cleaning methods like sandblasting, dry ice blasting and other abrasive blasting techniques. Laser cleaning removes paint, contaminants, rust and residues with a high-energy laser beam which leaves the substrate untouched.

MarkStarPro
The MarkStarPRO by Laser Photonics is the industry's first handheld laser marking & laser engraving system designed for true portability around the shop and into the field. The MarkStarPRO™ is ideal for permanently marking large surfaces, with special attention to highly reflective metals. Direct part marking has never been easier. This industrial laser engraver was designed to be maintenance-free and to continuously deliver flawless markings on virtually any surface under any condition.

WeldTech – 1500w Laser Welding System
The Laser Photonics WeldTech – 1500w Laser Welding System is a high-performance, maintenance-free advanced laser welding machine. This portable, lightweight system can complete the welding process without the use of flammable gas or electrodes. The welding is performed through a direct heat dissipation method, providing for a safer, more environmentally friendly process. As an added benefit the weld lines don't require thorough pre-weld cleaning, as the laser beam removes layers of oxides and dirt from the metal surface during the welding process.

With WeldTech's integrated material library, users only need to select the metal (steel, aluminum, copper, etc.) and its thickness, and the system will automatically set the optimal laser parameters. Optionally, the user can also configure advanced options such as laser power, frequency, duty cycle, and scanning parameters. Included with the LPW-1500 LWS is a set of rollers for different welding wire widths. The WeldTech – 1500w system belongs to Class IV laser products, and the product is designed and tested with safety in mind.

About Laser Photonics Corporation
Laser Photonics is a vertically-integrated manufacturer and R&D Center of Excellence for industrial laser technologies and systems. LPC seeks to disrupt the $46 billion, centuries old, sand and abrasives blasting markets, focusing on surface cleaning, rust removal, corrosion control, de-painting and other laser-based industrial applications. LPC's new generation of leading-edge laser blasting technologies and equipment also addresses the numerous health, safety, environmental, and regulatory issues associated with the old methods. As a result, LPC has quickly gained a reputation as an industry leader for industrial laser systems with a brand that stands for quality, technology and product innovation. Currently, world-renowned and Fortune 1000 manufacturers in the aerospace, automotive, defense, energy, industrial, maritime, space exploration and shipbuilding industries are using LPC's "unique-to-industry" systems. For more information, visit www.laserphotonics.com.