Streamlining Industrial Procurement in Lahore with Tax-Compliance, Centralized Procurement, and Thousands of Products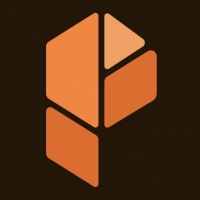 FOR IMMEDIATE RELEASE / PRURGENT

Procure is an e-commerce procurement platform designed to transform how businesses in frontier markets procure industrial MRO products. Procure uses technology to simplify and streamline industrial product discovery, availability, pricing, taxation, quality, delivery, and supply-chain visibility issues through a single, integrated, custom-built solution for large, small, and medium enterprises (L/SMEs) in Pakistan. Procure operates nationwide, including Lahore, Gujranwala, Gujrat, Sialkot, Faisalabad, Islamabad, and Karachi.

Procure boasts a wide range of quality industrial products such as MRO, Power, Electric, Pneumatic Tools, Appliances, Electrical Supplies (cables, sockets, wiring, ducting, and lighting), Cleaning and Janitorial, Stationery, IT, and Networking equipment. Procure also provides landscaping, lawn, gardening tools, and general breakroom supplies (tea, coffee, milk, sugar, kettles, and coffee machines).

Procure serves various industries, including manufacturing, institutional offices, government, MNCs, startups, and financial institutions (banks, NBFCs, FinTech). Procure's advanced solutions deliver a seamless procurement experience and top-notch customer service, tackling the procurement challenges head-on. Procure platform ensures tax compliance through GST invoices and WHT requirements while offering a centralized procurement system without needing customers to maintain a centralized warehouse. It provides them with centralized ordering and localized delivery through Procure's network of hundreds of suppliers.

Procure streamlines the quotation process by enabling online requests and approvals built-in order approval hierarchies, making the procurement experience simple and efficient for businesses.

Procure's sophisticated spending control system allows businesses to monitor company-wide spending, implement rules to avoid overspending, and manage access to specific product categories. This feature ensures that budgets are maintained and followed across the organization.

In addition to optimizing procurement processes, Procure emphasizes customer convenience. The platform provides nationwide doorstep delivery and hassle-free doorstep return pickups, ensuring a smooth and efficient end-to-end experience for its users.

Discover the future of procurement with Procure and learn how Procure can improve your operational efficiency. To learn more about Procure, its customers, and solutions, please visit https://procure.biz.