"Spotlight Digital Network", a National Television Show airing on Fox Business is excited to announce the appearance of Leslie Anne Morris, a leading expert, entrepreneur, and highly sought-after motivational speaker focusing on the lucrative short-term rental market.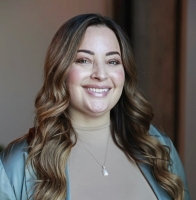 FOR IMMEDIATE RELEASE / PRURGENT

With a background in commercial banking for over twenty years, Leslie Anne Morris assisted high-profile billion dollar companies like SpaceX. Wanting something better, she left her 9-5 job and applied the same underwriting strategy to building her growing real estate portfolio. Today, she travels extensively throughout the country sharing her playbook to motivate others to do the same while creating truly passive income in short-term rentals. Recognizing the lack of women real estate investors, she focuses on empowering women and providing them with tools to take control of their financial futures.

Studies show women are generating more wealth. A 2022 Pitchbook study found that U.S. venture capital-backed companies with at least one woman founder raised over $95 billion between 2021 and 2022. According to McKinsey, a global management consulting firm, by 2030 women in America are expected to control much of the $30 trillion in financial assets that baby boomers possess today.
Way ahead of the game Leslie's mission is to empower 1,000 women to become millionaires through real estate investing. In addition to coaching and mentoring buyers, on underwriting investment properties and building generational wealth, Leslie is also the Founder of Invest in the Smoky Mountains, a property acquisition company, and Josh's Cabins Management, a full-service property management company. Located in Tennessee's Smoky Mountains, this vacation hot spot receives more than twelve million visitors each year. Both companies focus on creating a passive income source through short-term rentals.

The global short-term vacation rental market is booming and is expected to grow at an annual growth rate of 11.1% from 2022 to 2030 to reach 256.31 billion by 2030.

Leslie Anne Morris has been featured on ABC, NBC, Fox, and CBS networks. In addition, she is a popular guest on highly-rated real estate podcasts and most recently was highlighted by the Tennessee Department of Tourism Board. In 2023, Leslie co-authored the best-selling book Hospitable Hosts 2 and was accepted to the Forbes Business Council. She is getting ready to publish her first book, the passive investing playbook for short term rental investing, sharing her strategy and method that allowed her to quit her job in just 3 years.

Spotlight Television is the premiere news magazine show that shines the spotlight on the next big thing, products and people who are making a difference.To learn more about Spotlight Television go to: https://www.spotlighttelevision.com/

Stay tuned for the upcoming air date announcement of Spotlight's interview with Leslie Anne Morris. To learn more about Leslie contact her at https://leslieannemorris.com/.