Tampa, FL. – November 14th, 2017. The 2017 Rural Smart Grid Summit (RSGS), in cooperation with Zpryme announces Gtt NetCorp, Inc. as the "Vendor To Watch Award" at RSGS17 held November 12th-14th, 2017 at Saddlebrook Resort & Spa.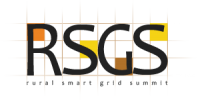 FOR IMMEDIATE RELEASE / PRURGENT

The 2017 Rural Smart Grid Summit had thirty-nine participating Smart Utility technology vendors competing in three award categories (BEST SMART UTILITY SOLUTION, SMART UTILITY VENDOR TO WATCH & BEST OVERALL BOARDROOM PRESENTATION). Awards are voted on by the 100+ utility executives in attendance representing co-op utilities from across North America.

Gtt NetCorp, Inc. received the 2017 RSGS Vendor To Watch award. "Founded in 1994, Gtt NetCorp with offices in the USA, Mexico and LATAM, is an innovation pioneer company in the integration of geospatial technology with other IT, Robotics, IoT and new emerging software and hardware technologies aimed at optimizing workflows, reduce operating costs, while improving quality and safety, effectively and efficiently. Gtt NetCorp's market focus is in architecture, engineering, construction, agriculture, mining, government and defense/intelligence." The top four partners nominated for being the best up-and-coming vendor to watch, with the most innovative Rural Smart Grid Summit solution were Gtt NetCorp, Inc., GridCure, BoardMaps and SoCore Energy.

The Smart Grid Summits (SGS) consist of three annual utility business development summits, Municipal Smart Grid Summit (MSGS) for public power utilities, the Smart Water Summit (SWS) for water utilities and the Rural Smart Grid Summit (RSGS) for electric cooperative utilities. As exclusive and invitation only summits, the SGS produce private a boardroom format that offers participating technology vendors access to the executive leadership of North America's public power, rural electric cooperative and water utilities.

Companies interested in participating in the 2018 Summits should contact David Valle at dvalle
smartgridsummits.com or by phone at (470)294-2595.