Palm Beach, FL. – October 31st, 2017. The 2017 Smart Water Summit (SWS), in cooperation with Zpryme announces Master Meter as the "Best Smart Water Solution" at SWS17 held October 29-31, 2017 at PGA National Resort & Spa.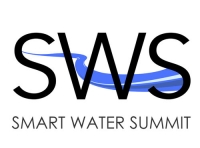 FOR IMMEDIATE RELEASE / PRURGENT

The 2017 Smart Water Summit had forty-two participating Smart Water Technology Vendors competing in three award categories (BEST SMART WATER SOLUTION, SMART WATER VENDOR TO WATCH & BEST OVERALL BOARDROOM PRESENTATION). Awards were voted on by the 100+ Utility Executives in attendance representing Water Utilities from across North America.

Master Meter received the 2017 SWS Best Smart Water Solution award. "Master Meter is a high-service solutions provider specializing in advanced digital water metering, data delivery, and Utility Intelligence (UI) software. Master Meter's portfolio of new and innovative smart water technologies continues to expand in support of today's dynamic water utility business environment, and the water department's rapidly evolving role within a Smart City strategic plan." The top three Partners nominated for the Best Smart Water Solution award were Master Meter, Fathom and Mueller Water Products.

The Summits consist of three annual Utility Business Development Summits: Municipal Smart Grid Summit (MSGS) for Public Power Utilities, Smart Water Summit (SWS) for Water Utilities and Rural Smart Grid Summit (RSGS) for Electric Cooperative Utilities. In 2018, Agora Summits will be producing the Smart Utility Summit (SUS) for Electric Public Power Utilities, Cooperative Utilities and Investor Owned Utilities, the Smart Water Summit (SWS) for Water Utilities and the Smart Building Summit (SBS) for Smart Building professionals. As exclusive and invitation only Summits, the Summits produce a private Boardroom format that offers participating Technology Vendors access to the Executive leadership of North America's Electric Public Power, Rural Electric Cooperative, Investor Owned Electric Utilities and Water Utilities.

Companies interested in participating in the 2018 Summits should contact David Valle at dvalle
smartgridsummits.com or by phone at (470)294-2595.