Market-Leading Supplier of Premium Human Hair Extensions Now Offering Loyalty Points with Every Purchase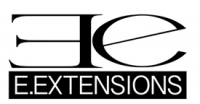 FOR IMMEDIATE RELEASE / PRURGENT

The team at Expert Hair Extensions is proud to announce the launch of an exclusive new loyalty program. Open to all customers from their very first purchase, the new scheme enables online shoppers to earn loyalty points with every order. Over time, these accumulated points can be used for generous discounts on almost any of the products on offer at Expert Hair Extensions.

Widely regarded as one of the most capable and professional suppliers of human hair extensions, Expert Hair Extensions has been delighting customers across Europe for almost a decade. Guaranteeing unbeatable value for money and the widest range of premium hair extensions for all purposes, Expert Hair Extensions has become the industry's one-stop shop for upmarket extensions and accessories.

Rewarding Loyalty

"Expert hair extensions reward your loyalty! First, you should know that in order to offer the best service, the value for money of our extensions is already optimized to the max! However, if you order online and make your purchases on our natural extensions website, you can benefit from loyalty points you'll be able into a voucher for all future purchases. How to join the program? Open a new account and after receiving confirmation from our side, you're in!" – Expert Hair Extensions

Simple yet effective, the new loyalty program of Expert Hair Extensions is activated upon setting up a new account on the company's website. Currently listing hundreds of premium quality hair extensions and related tools and accessories, most items have also received heavy discounts.

Expert Hair Extensions was established to prove it isn't always necessary to pay professional hairdressers premium rates to supply and fit the world's best hair extensions. With no specific experience or expertise required, the most stunning human hair extensions can be easily attached in a matter of minutes.

How it Works

"The more products you buy, the more loyalty points you'll earn. All points are credited automatically at the time you pay for your order, so there's nothing to do but watch them stack up! Once the order is confirmed, you can use the reward points on your next order for a partial or total discount. Your loyalty points can be used as coupons against any purchases, adding up to even better value for money! The number of loyalty points awarded depends directly on the type of products purchased, but the more you buy, the more you save!" – Expert Hair Extensions

The new loyalty scheme at Expert Hair Extensions has been designed to benefit all customers – not only those who buy frequently or in large quantities. The loyalty points collected can be used against the costs of any Expert Hair Extensions products at any time, in part or in full. Read more at https://experthairextensions.co.uk/content/22-Loyalty-program.

If you already have an account with Expert Hair Extensions or have any questions on how to join this exclusive new loyalty program, contact a member of the customer support team today at contact
Experthairextensions.co.uk.

About Expert Hair Extensions

Expert Hair Extension is a specialist supplier or premium-quality human hair extensions and related accessories. Based in France though operating at an international level, this dynamic modern brand combines unbeatable quality, guaranteed value for money and relentlessly committed customer support. Experts in all aspects of hair extension design, fitting and aftercare, the Expert Hair Extension team has built an established reputation among private customers and professionals worldwide.