3-day Masterclass in Cybersecurity will help CEOs, COOs, CIOs, CTOs and CISOs gain a comprehensive understanding of cybersecurity and its key aspects and discover how to establish or improve their cybersecurity programs in London, Dubai, Singapore and New York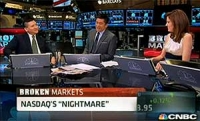 FOR IMMEDIATE RELEASE / PRURGENT

The UK government should name and shame companies whose cyber security measures fail to protect consumers' data, according to a new report from King's College London's Cyber Security Research Group, which promotes research into cyber security, and the Policy Institute, an independent research institution which works to solve societal challenges with evidence. Should companies risk their standing this way?

The report, called "UK Active Cyber Defense: A public good for the private sector", argued that publishing details of companies that are not taking steps to keep users safe online, would incentivize businesses to improve their defenses and help combat cybercrime such as online fraud and identity theft. It comes on the back of the Ipsos MORI Cyber Security Breaches Survey 2018, which found than four in 10 businesses experienced a cyber security breach or attack in 2017-18.

In order to help businesses in their cybersecurity planning, Terrapinn Training's 3-day Masterclass in Cybersecurity (https://www.terrapinntraining.com/training/963/3-Day-Masterclass-in-Cybersecurity ) will teach leaders how to apply the Cybersecurity Framework in their organizations and erect strong defenses for their valuable customer and employee data and intellectual property.

Attendees to these 3-day workshops presented by Edgar Perez (http://mredgarperez.com ) will:

• Gain a comprehensive understanding of cybersecurity and its key aspects
• Get to grips with various cybersecurity testing methods
• Master the cybersecurity framework and its five core functions
• Discover how to establish or improve your cybersecurity program
• Gain an overview of cyber network defense
• Transform the "weak human link" into the organization's greatest strength
• Look at the four components of the cyber preparedness continuum

ABOUT 3-DAY MASTERCLASS

As information technology becomes ever more complex and Internet usage increasingly widespread, cybersecurity is becoming an increasingly important and business-critical field. Unfortunately, most organizations are not prepared to handle cybersecurity threats. In fact, 66% of IT and security professionals say that their firms are unprepared to recover from a cyberattack. A key example of this unpreparedness is the fact that many of the companies impacted by the WannaCry attack didn't install critical updates into their Windows infrastructure that had been released by Microsoft months before.

Attempting to disrupt the landscape of technologies focused on cybersecurity is artificial intelligence and, more specifically, deep learning. Taking the flexibility and thinking capacity of the human mind, digitizing it, and creating a genius system faster, more consistent and potentially more capable than any human brain, deep learning is now plowing through colossal mountains of data, often in real time, to uncover new and often unexpected relationships, providing unique insights into threats, and empowering improvements to machine learning models and mitigation processes. One of the benefits of these technologies will be to enable analysts or threat responders to focus on the half-dozen critical events of the day (rather than distill 50,000 erroneous alerts generated each day).

Mr. Perez's 3-day Masterclass in Cybersecurity will bring CEOs, board members and top executives up to speed on the most recent technologies (such as artificial intelligence) and battle-tested approaches to protect their companies' valuable information and intellectual property from prying eyes of hackers and competitors, and leverage their cyber success in both cultivating stronger relationships with current and new clients and safeguarding the interests of all stakeholders, partners and employees.

ABOUT INSTRUCTOR EDGAR PEREZ

Edgar Perez is a great business speaker, a confident communicator and a world class motivator. Global executives have come to appreciate his wide-ranging insights on how they can better position their organizations for success through strong leadership and a comprehensive approach that links business strategy and disruptive technologies including artificial intelligence and deep learning, quantum computing and cyber security. A published author, keynote speaker and business consultant for private equity and hedge funds, he is Council Member at the Gerson Lehrman Group, Guidepoint Global Advisors and Internal Consulting Group.

Mr. Perez is author of The AI Breakthrough, How Artificial Intelligence is Advancing Deep Learning and Revolutionizing Your World (2018), Knightmare on Wall Street, The Rise and Fall of Knight Capital and the Biggest Risk for Financial Markets (2013), and The Speed Traders, An Insider's Look at the New High-Frequency Trading Phenomenon That is Transforming the Investing World, published in English by McGraw-Hill Inc. (2011), ????, published in Mandarin by China Financial Publishing House (2012), and Investasi Super Kilat, published in Bahasa Indonesia by Kompas Gramedia (2012).

Mr. Perez has been interviewed on CNN's Quest Means Business, CNBC's Squawk on the Street, Worldwide Exchange, Cash Flow, Street Signs and Squawk Box, FOX BUSINESS's Countdown to the Closing Bell and After the Bell, Bloomberg TV's Market Makers, CNN en Español's Dinero, Petersburg – Channel 5, Sina Finance, BNN's Business Day, CCTV China, Bankier.pl, TheStreet.com, Leaderonomics, GPW Media, Channel NewsAsia's Business Tonight and Cents & Sensibilities. In addition, Mr. Perez has been featured on Sohu, News.Sina.com, Caijing, ETF88.com, 360doc, AH Radio, CBNweek.com, Caixin, Futures Daily, Xinhua, CBN Newswire, Chinese Financial News, International Finance News, Finance.QQ.com, Finance.Sina.com, The Korea Times, The Korea Herald, The Star, The Malaysian Insider, BMF 89.9, iMoney Hong Kong, Bloomberg Hedge Fund Brief, The Wall Street Journal, The New York Times, Dallas Morning News, Valor Econômico, FIXGlobal Trading, TODAY Online, Oriental Daily News and Business Times.

Mr. Perez has addressed thousands of top executives around the world through keynote speeches and corporate training programs on quantum computing, artificial intelligence, deep learning, cybersecurity and financial trading. He has presented in Beijing, Boston, Chicago, Hong Kong, Kiev, Kuala Lumpur, Lima, London, Miami, Naples, New York, Santiago, Sao Paulo, Seoul, Shanghai, Singapore, Stockholm, Taipei and Warsaw, among other global capitals. He contributes to The New York Times and China's Sina Finance.

Mr. Perez has presented to the Council on Foreign Relations, Vadym Hetman Kyiv National Economic University (Kiev), Quant Investment & HFT Summit APAC (Shanghai), U.S. Securities and Exchange Commission (Washington DC), CFA Singapore, Hong Kong Securities Institute, Courant Institute of Mathematical Sciences at New York University, University of International Business and Economics (Beijing) and Hult International Business School (Shanghai), among other public and private institutions. In addition, Mr. Perez has spoken at a number of global conferences, including Cyber Security World Conference (New York), Inside Market Data (Chicago), Emerging Markets Investments Summit (Warsaw), CME Group's Global Financial Leadership Conference (Naples Beach, FL), Harvard Business School's Venture Capital & Private Equity Conference (Boston), High-Frequency Trading Leaders Forum (New York, Chicago), MIT Sloan Investment Management Conference (Cambridge), Institutional Investor's Global Growth Markets Forum (London), TradeTech Asia (Singapore) and FIXGlobal Face2Face (Seoul).

Mr. Perez was a vice president at Citigroup, a senior consultant at IBM, and a strategy consultant at McKinsey & Co. in New York City. He managed Operations and Technology for Peruval Finance. Mr. Perez has an undergraduate degree in Systems Engineering from Universidad Nacional de Ingeniería, Lima, Peru (1994), a Master of Administration from Universidad ESAN, Lima, Peru (1997) and an MBA from Columbia Business School, New York, majoring in Finance and Management (2002). He belongs to the Beta Gamma Sigma honor society. Mr. Perez is an accomplished salsa and hustle dancer and resides in the New York City area with wife Olga, son Edgar Felipe and daughters Svetlana Sofia and Mary Olympia.