Pristyn Care, a modern healthcare service provider, is spreading its wings in western India. They have footprints in over 10 cities and are taking up new challenges to explore more business. They are the first technology-enabled healthcare organization. In a year, they have developed an ecosystem of healthcare networks and are growing relentlessly.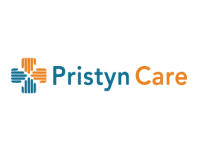 FOR IMMEDIATE RELEASE / PRURGENT

In response to slammed healthcare facilities and services in India, Pristyn Care, a Gurugram-based modern healthcare company is announcing a series of steps for its expansion. The steps are designed to enhance the capacity for long-term business growth. These include the expansion in Tier 1 cities of India such as Mumbai and Pune. Pristyn Care Team is planning applications to extend its facilities and healthcare network in Maharashtra.

In October 2019, Pristyn Care, to add more cities in existing operations, sent the teams to Pune and Mumbai to explore new opportunities. The teams also encompass people from the local population with relevant skills as per the need of healthcare. They are shouldering the responsibility of finalizing local teams of medical staff, doctors, and the location of healthcare facilities. The teams in Mumbai and Pune will ensure the integration of the newly built model with existing technical infrastructure further underlining its position as the fastest-growing health-tech company in India.

"Whilst it is too early to say exactly how the expansion will go but our team will definitely ensure the delivery of our motto, Seamless Surgical Experience", said a company spokesperson. The company is also discussing further applications and plans for the expansion of its healthcare facilities across India.

"The new proposed expansions are a necessary part to ensure the realization of our long-term goal. We want to continue providing high-quality treatments to patients across all the cities in India. In addition to this, we aim to eliminate the hassle from the patient healthcare journey" said Harsimarbir Singh, Co-founder - Pristyn Care. "This is an exciting time for Pristyn Care, but the rapid growth has presented real challenges in the ever-expanding market. We are scaling-up fast to grab the inefficient healthcare processes in India. Therefore, screening new healthcare facilities to add in our network and recruiting numerous people for all aspects of our business," he added.

In our conversation with Tarun Bansal, Business Head - Pristyn Care, he mentioned, "Having established our model in challenging deadlines over the past couple of months, many of our clients have been asking us to expand our footprint in more cities in order to help them get better. A lot of our clients have traveled to cities where we have our footprints. To shorten their journey and make the patient experience seamless, we are continuously steering efforts to add more and more locations in our network."

Pristyn Care, headquartered at Gurugram, is seeking modifications to existing planning to allow a phased development and launch of over 50 cities by 2020. They are also hiring on a massive scale. Earlier, in the month of August, they launched Kolkata and Chennai, which are fully-operational and augmenting business for the company.



About Pristyn Care

Pristyn Care is a modern healthcare service provider shouldering an ecosystem of daycare procedures where the patient meets doctors for specialized treatments. They treat patients using the latest & advanced elective surgical procedures which use best-in-class surgical and diagnostic equipment. They have teams of specialists in Proctology, ENT, Urology, and Cosmetic Gynaecology as well as have experts capable of performing laparoscopic surgeries.

Revolutionizing surgical space in the healthcare industry, providing outpatient treatments, the Pristyn Care team is dedicated to ensure high quality of care. Modern & advanced procedures deliver faster healing, involves fewer complications, and are USFDA approved.