In 2019, Nubiquant engaged with Big Four auditor E Com Security Solutions to execute a SOC 2 — SOC for Service Organizations Type 2 examination. After months of preparation and an in-depth external review, Nubiquant is pleased to announce that it has successfully completed its SOC 2 Type 2 examination.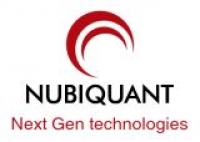 FOR IMMEDIATE RELEASE / PRURGENT


E Com Security Solutions (www.ecomsecurity.org) performed an independent evaluation of the design and implementation of Nubiquant's advanced cloud-based big data and analytics platform security controls. These controls have been independently inspected to meet the trust services criteria set by the American Institute of Certified Public Accountants (AICPA). This included a review of Nubiquant's leading edge integrated development platforms, CI/CD, Dev Ops, Cloud, and Big Data.

A SOC 2 report is designed to meet the needs of existing or potential clients who need assurances about the effectiveness of controls in place at a service organization that are relevant to the security, availability, or processing integrity of the system used by the service organization to process clients' information, or the confidentiality or privacy of that information.

"We are pleased that our SOC 2 report has shown that we have the appropriate controls in place to mitigate security risks," said John willford, CEO of NUBIQUANT. "This examination performed by E Com Security Solutions provides independent assurance to clients that NUBIQUANT has robust systems and processes in place to satisfy the SOC 2 standards."

The following Trust Services Principles and related criteria have been developed by the American Institute of CPAs (AICPA) and the Canadian Institute of Chartered Accountants (CICA) for use by practitioners in the performance of trust services engagements:

1. Security. The system is protected against unauthorized access (both physical and logical).
2. Availability. The system is available for operation and use as committed or agreed.
3. Processing integrity. System processing is complete, accurate, timely and authorized.
4. Confidentiality. Information designated as confidential is protected as committed or agreed.
5. Privacy. Personal information is collected, used, retained, disclosed and destroyed in conformity with the commitments in the entity's privacy notice and with criteria set forth in generally accepted privacy principles issued by the AICPA and CICA.

About NUBIQUANT

NUBIQUANT is a result oriented full service engineering and R&D organization bringing in visible transformation for clients through automation, adoption of leading edge integrated development platforms, CI/CD, Dev Ops, Cloud, and Big Data.

Several Fortune 500 customers and exciting next gen startup companies engage NUBIQUANT to partner with them to solve critical business challenges. As Innovation Catalysts NUBIQUANT help clients lead change through AI/ML, AR/VR, IOT, Conversational BOTs & Blockchain.

About E Com Security Solutions
E Com Security Solutions, is a Globally recognized Big 4 Cyber Security & Compliance auditing firm and named as a leader in the Gartner Magic Quadrant offices in India, U.S.A, U.K, Israel & Middle East.

E Com Security Solutions managed compliance portfolio aid organisations on end to end Compliance Management including Audit, Implementation Support and Certification of PCI DSS, PA DSS, HIPAA, HITRUST, EU GDPR, AICPA SOC 2 Report, CSA STAR, ISO 27001 and ISO 20000 standards.

The Cyber Security Centres of E Com Security Solutions aid Organisations on Threat and Vulnerability Management including Network Vulnerability Assessment and Penetration testing, Web & Mobile Application Security Assessments & Penetration testing, Source Code Security Reviews, and Cloud Security Assessment.