The doodle video maker enables users to create a wide variety of videos for e-commerce, mobile apps, products and services, and training, among others.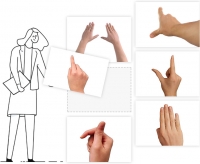 FOR IMMEDIATE RELEASE / PRURGENT

Mango Animate has unveiled a doodle video maker (https://mangoanimate.com/products/wm) for creating e-commerce videos, mobile app videos, product and service videos, training videos, and more. The software helps users turn hand-drawn art into engaging doodle videos that feature their brands, products, and other offerings they want to highlight. Doodle videos are eye-catching, and they boost engagement, conversions, and sales for businesses. When users explain vividly what their brand is all about and how their products work using doodle videos, they get audiences involved in the process, making it easy for them to take action.

The simplicity of doodle videos is what captivates viewers. The digital realm is currently saturated by different adverts, but the doodle video maker from Mango Animate gives users an edge by helping them humanize their doodle video creation process. With doodle videos, the hand does all the artwork alongside the voiceover to make viewers understand concepts quickly. The fact that audiences view stories as they are created, or hand-drawn is in itself captivating. The message will be more simplified and fun to watch. And once viewers are captivated, they'll want to share with their friends and acquaintances.

"Doodle videos are excellent marketing tools that will boost your leverage with social media platforms," said Winston Zhang, CEO of Mango Animate. "This is the crucial step to getting noticed and remembered by viewers who are likely to look for your products or services. With your doodle videos getting shared online, you'll not only convey your message but will also be stamping your authority everywhere your videos land."

The doodle video maker helps bring images to life, thus mesmerizing viewers. Since their curiosity and interest is awakened, they'll want to watch the video till the end. They'll stay longer on website pages, and the positive user experience will likely convert them to customers. Doodle videos are great for SEO. They help improve the dwell rate on websites and shareability of the videos online, leading to high rankings on search engine results pages. Whatever niche brands are in and the products or services they offer, they can use doodle videos to pitch their products to both loyal and potential customers. Their charisma and affability can influence their purchasing decision.

Mango Animate's doodle video maker helps marketers create custom doodle videos they can place on their website or YouTube. The doodle video maker guarantees videos that drive viewer engagement and brand exposure. They can expound on their products and services and target and connect with the right audiences with their messages. Whether they're educating viewers, promoting their products, or communicating ideas across, users can utilize the features from this doodle video maker to create a lasting impression on audiences. They have total control of their messages, video direction, and tone to ensure everything is on point as they desire.

For more information, please visit https://mangoanimate.com.

About Mango Animate
Mango Animate is helping businesses by offering the right tools for marketing. Their software products are excellent for designing projects that allow brands to get noticed online and also sell their products to vast audiences across digital platforms.