It was a season of giving for Perrotti's Pizza and ALG Holdings Family, LLC this past December.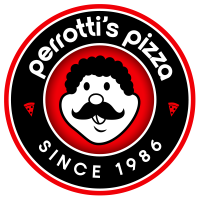 FOR IMMEDIATE RELEASE

Fort Worth, TX, Jan 1. 2022

It was a season of giving for Perrotti's Pizza and ALG Holdings Family, LLC this past December. The pizza company and the ALG team met at the beginning of the month and discussed ways that they could give back to the community. They donated pizzas to Union Gospel Mission Tarrant County and helped a few families that were struggling with their bills during the holiday season.

Perrotti's Pizza chose two families to assist with bills. The restaurant wanted the families to be able to focus on being able to buy gifts, have their expenses covered, and feel some peace rather than stress about how they were going to make ends meet. One recipient said "I've been unemployed since September in an industry that got hit hard by COVID. We haven't been able to eat out in months. We're surviving okay, but a Christmas with 4 kids, every little bit helps!" Thankfully, their Christmas was made a little more jolly with the money they received to cover their utility bills.

Another recipient and their family had recently relocated to DFW to escape a bad situation out of state. They mentioned that they had been struggling to make ends meet while living on a fixed income and trying to support their kids. The family shared that they planned to use their money to put food on the table and to keep the lights and heat on during the winter. In addition to the checks both families were given, each received gift certificates to Perrotti's Pizza.
Using pizza to spread holiday cheer has been a huge honor for Perrotti's and ALG Holdings. Entering 2022, they plan on doing more in the community and using pizza to spread joy in the local community.


About Perrotti's Pizza

Perrotti's Pizza is located in Fort Worth, TX on the Texas Christian University campus. In business since 1986, Perrotti's has been a Fort Worth favorite for years. They offer pizza, pasta, subs, and more! Perrotti's Pizza is owned and operated by ALG Holdings Family, LLC.

About ALG Holdings

ALG Holdings Family, LLC is a holdings company headquartered in Fort Worth, TX with offices in New York, Georgia, and Ohio that consists of different companies in several industries including commercial and residential real estate, oil and gas, food and beverage, and entertainment. They are actively acquiring businesses and fine tuning their operations and marketing ensuring the businesses grow. ALG Holdings was founded by entrepreneur and CEO Jeremy "JB" Yowell.